SIC Marking EC1 Column-Mounted Dot Peen Marking Machine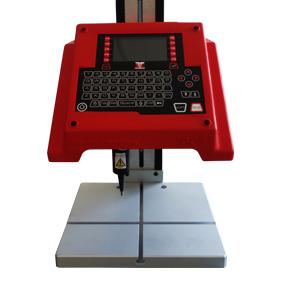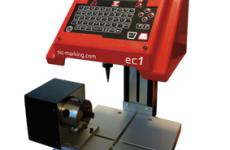 The ec1 column-mounted dot peen marking system is suited for table top marking in any industrial environment. Ideal for marking small to medium sized parts, its working speed, consistent quality, and reliable accuracy make it a highly efficient marking machine. Capable of marking plastics and hardened steel (up to 62HRC), the ec1 benchtop marking machine uses a solenoid actuated stylus which does not require a separate pneumatic system and can be combined with optional marking equipment (d-axis or plate). It requires little maintenance and consumables, and is a reliable and sturdy marking system suitable for a multitude of applications.
The ec1 software was created to be as simple as possible using an industrial keyboard covered with a membrane and a large color screen. This software has been completely rethought for easy control and greater intuitiveness. It offers easy and quick creation of all your marking files directly on the controller.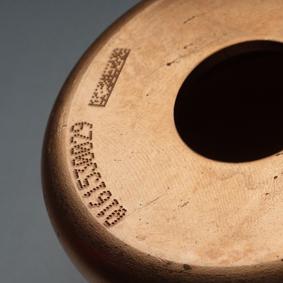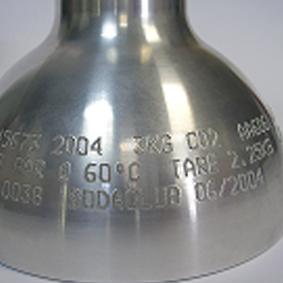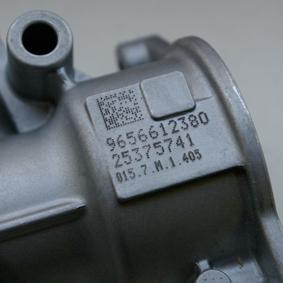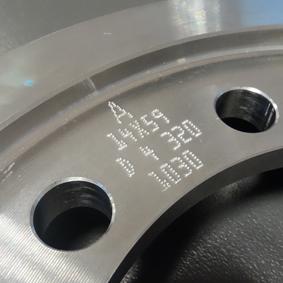 Mechanic Features
| | |
| --- | --- |
| Marking Window: | 120 x 100 mm |
| Weight: | 16kg |
| Column Stroke: | 280 mm |
| Stylus: | Carbide |
| Rotary Axis (option): | For Parts up to 150 mm |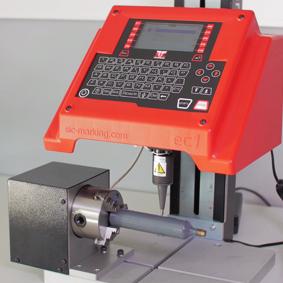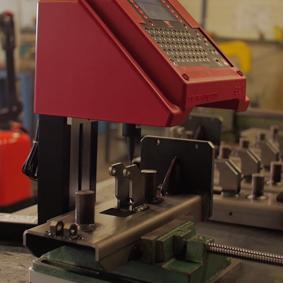 Electronic Features

Integrated directly into the controller ec1, the included software is easy to configure and program. It can also be programmed from a PC via SICTOOLS, compatible on any PC with a Windows-based Operating System.
| | |
| --- | --- |
| LCD Screen: | 95x54 mm |
| Keyboard: | Integrated QWERTY Keyboard |
| Power: | 100W |
| Power Supply: | 110 V or 220V (50-60Hz) |
Steering Software

Use the ec1 software to manage marking files from any PC with a Windows-based Operating.

| | |
| --- | --- |
| File Capacity: | > 1000 Files |
| Memory: | 100 Mo |
| Alphanumeric Characters: | Serial Number, Date Coding |
| Logos: | Download from a PC or a USB key |
| Fonts: | 5x7, Arial, Courier, OCR, OCR_BOLD and OCRA |
| Marking Orientation: | Linear, Radial ,Angular, datamatrix, logo, mirror |
| Character Size: | From 0.1mm to 99mm |
| Depth: | Up to 0.3 mm |
| Resolution Between Dots: | 0.22 mm |
| Password: | 2 Security Levels |
| Software: | 15 Languages |
| Historic: | Anti-duplication |
Communication
| | |
| --- | --- |
| Ports: | RS232, USB |
| PC based software: | Creation and transfer: backups, logos |
Options

Button Box
Box with on / off buttons. Remote system start/stop. 2.5 m connection cable to controller.
Benefits:
Maintenance Kit
Extended maintenance kits contain most common replacement parts for repairs or preventive maintenance, extending machine life.
Benefits:
Dot peen stylus assembly (if dot peen machine)
Origin detector
Stylus
Spring mechanism
A set of drive belts (depending machine type)
Vaseline oil lubricant (to be ordered seperately)