ElettroLaser MegaHIT Laser Welding Machine with Large Welding Chamber and Videocam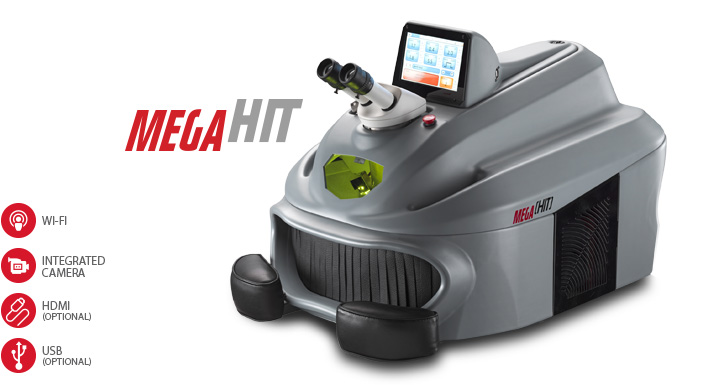 MegaHIT is an innovative welding laser very suitable for those who work with precious metals
Equipped with a large welding chamber, MegaHIT is now one of the lasers that offers the greatest flexibility as regards both the power and size of the objects it can weld.
It is also equipped with a double cooling system that permits intensive use even under extreme environmental conditions.
A large welding chamber, integrated webcam with display of the operations directly on the 7" LCD display, WI-FI connection for entry of the machine in a network, or parametrization of the machine by remote control complete this picture of an innovative welding laser.
The machine is able to reach an energy output of 100 J to 140 J for the maximum flexibility of use in small workshops or in small to medium-sized factories with continuous production.
Main features
- 7" Color touch screen display
- Preloaded tutorials
- Leica 10x stereomicroscope
- Double integrated cooling system
- Internal joystick
- Large welding chamber
- Wi-Fi connection
- Cold white LED light illumination
- Integrated videocam
- 36 month warranty
Applications
- Excellent for silversmiths
- Welding precious metals like platinum, titanium, gold, silver, palladium
- Repair of antique jewelry
- Repair of settings without removing the stones
- Repair of watches, eyewear and other minutia
- Welding of elements using filler material without the need of additional cleaning
OPTIONAL - NEWS 2020
To ensure increased productivity, movements and coordination between hands and eyes we introduced the IPM (Integrated Parameters into Microscope).
It allows you to digitally view the main and most important parameters such as: POWER, TIME, FREQUENCY, SHOT DIAMETER in the binocular.
In this way, the operator always has the parameters under control, avoiding constantly taking his eyes off to check the parameters through the screen.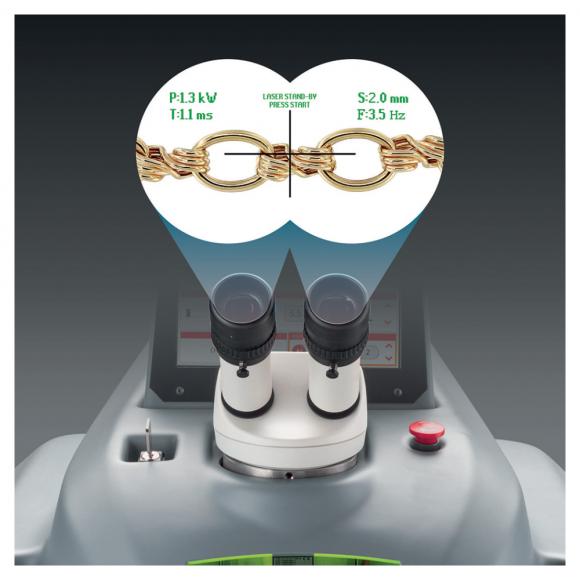 | | | |
| --- | --- | --- |
| MEGAHIT 100 | MEGAHIT 120 | MEGAHIT 140 |
LASER SOURCE AND WAVE LENGTH

Nd: YAG 1064 nm

AVERAGE POWER

95 W

100 W

100 W

PEAK POWER

5 kW

6 kW

7 kW

ENERGY

100 J

120 J

140 J

IMPULSE TIME

0,1 to 20 ms

PULSE FREQUENCY

0,5 to 30 Hz

SPOT DIAMETER

0,2 to 2,0 mm

SPOT SETTING

Motorized, 30 positions

WAVE PROGRAMS

Pulse Shaping 6 preset

MEMORIES CELL STORED

100

INTERNAL CHAMBER CONTROL

Joystick

EXTERNAL CONTROL

7'' Color Touch Screen

INPUT POWER

230 V AC, 50/60 Hz

AMPERE

10 A

TYPE

Desktop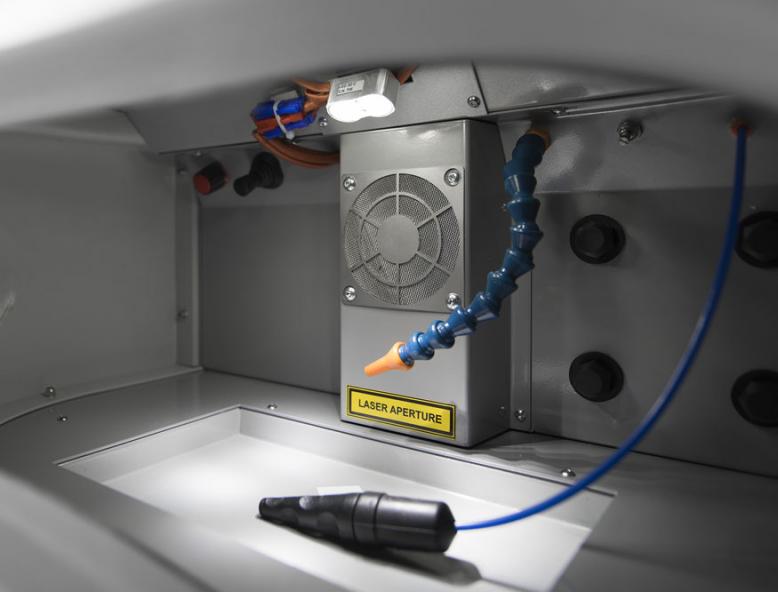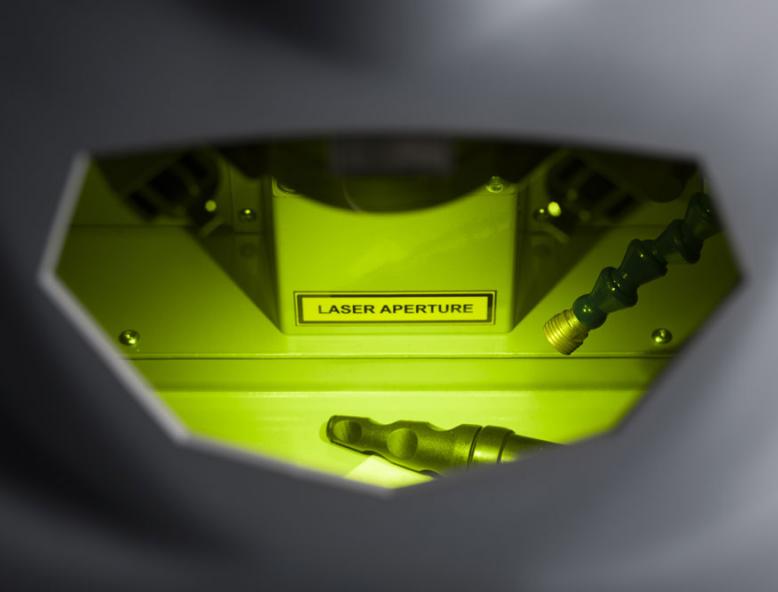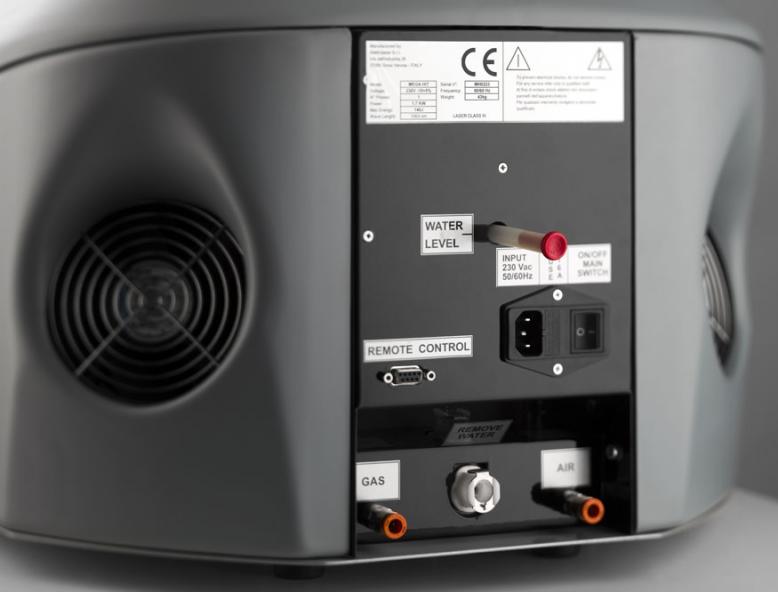 Please contact us for more information.