Elettrolaser AWL Automatic Laser Welding Machine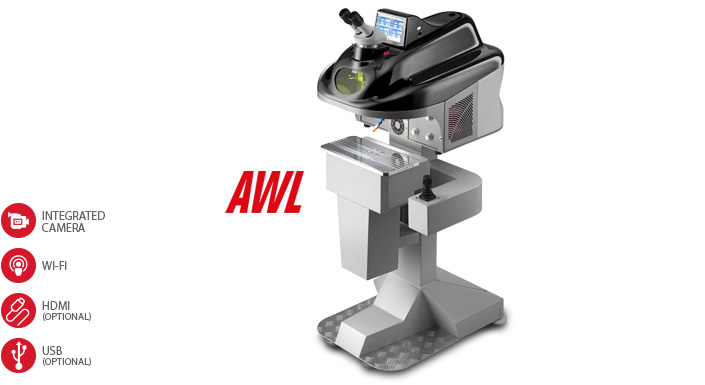 AWL is the ideal automatic welding machine for the repair of small molds and for industrial use
PRECISION
The motorized three-axis table (X-Y-Z) controlled by joystick ensures that you can weld with remarkable precision and accuracy.Circular welds can be made using the rotary device (supplied as optional).
APPLICATION
With the AWL laser welding machine it is possible to repair and restore those components where very high precision is required, this permits to weld and reach points difficult to be welded.
Here are some application examples:
- Repair and restoration of plastic molds;
- Mechanical parts repair;
- Welding using filler material;
- Welding thermo/mechanical components;
- And so on...
MAIN FEATURES
Equipped with a fully open welding chamber, suitable for accommodating even bulky pieces, an integrated webcam that allows to view the operations directly on the 7 "LCD display and a WI-FI connection for connecting the machine to the network (remote control).
USB and HDMI connections are available as optional.
The AWL is provided in different powers, from 100 J to 140 J, and make it a very flexible laser welder that can be use in a wide range of fields, from goldsmith workshops to industrial production.
Main features
- Open welding chamber
- X-Y-Z motorized table
- Multifunction joystick
- 10x stereomicroscope Leica
- 7" touch screen color display
- In-line camera
- R-axis rotation system (Optional)
- Double cooling system
- 36 month full warranty
Applications
- Small dies re-working
- Automatic welding on preset path
- Worn edges recovery
- Filling of groove and holes
- Different maintenance on mechanical parts
- Welding of elements using filler material without the need of additional cleaning
AWL G-CODE VERSION
The AWL is also available with PC and the software for programming (G-CODE language) for the automatic definition and execution of the welding path, like a CNC machine.
Through the PC it is possible to set a sequence of commands that describes the work that the welding machine must carry out automatically, in a repeatable and extremely precise way.
Ideal for intensive industrial productions.
LASER SOURCE AND WAVE LENGTH

Nd: YAG 1064 nm

AVERAGE POWER

95 W

100 W

PEAK POWER

5 kW

7 kW

ENERGY

100 J

140 J

IMPULSE TIME

0,1 to 20 ms

PULSE FREQUENCY

0,5 to 30 Hz

SPOT DIAMETER

0,2 to 2,0 mm

SPOT SETTING

Motorized, 30 positions

WAVE PROGRAMS

Pulse Shaping 6 preset

MEMORIES CELL STORED

100

INTERNAL CHAMBER CONTROL

Joystick

EXTERNAL CONTROL

7'' Color Touch Screen

INPUT POWER

230 V AC, 50/60 Hz

AMPERE

10 A

XYZ TABLE STROK

150x100x210 mm

MAX LOAD

35 kg

TABLE DIMENSION

190x399 mm

TYPE

Footstand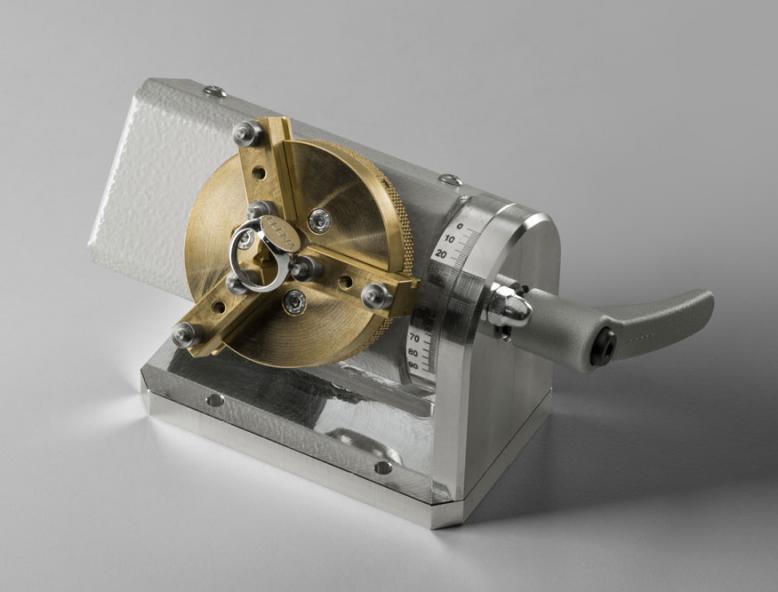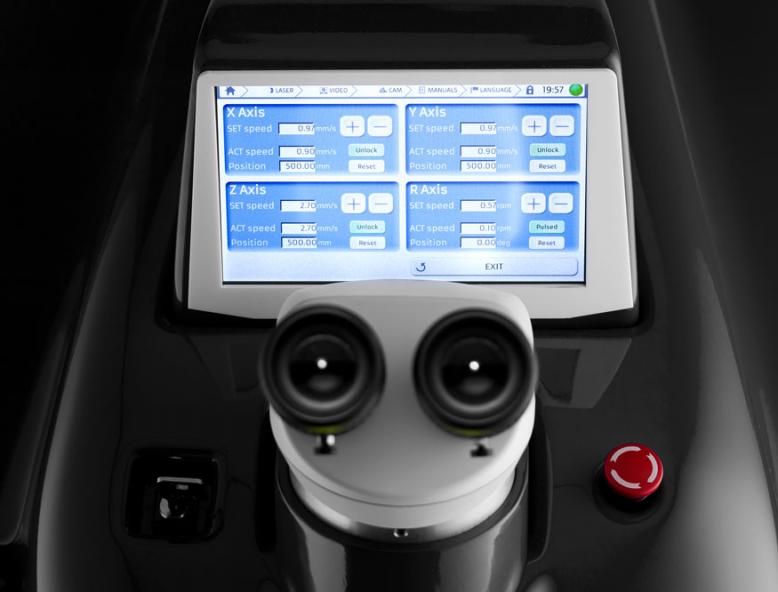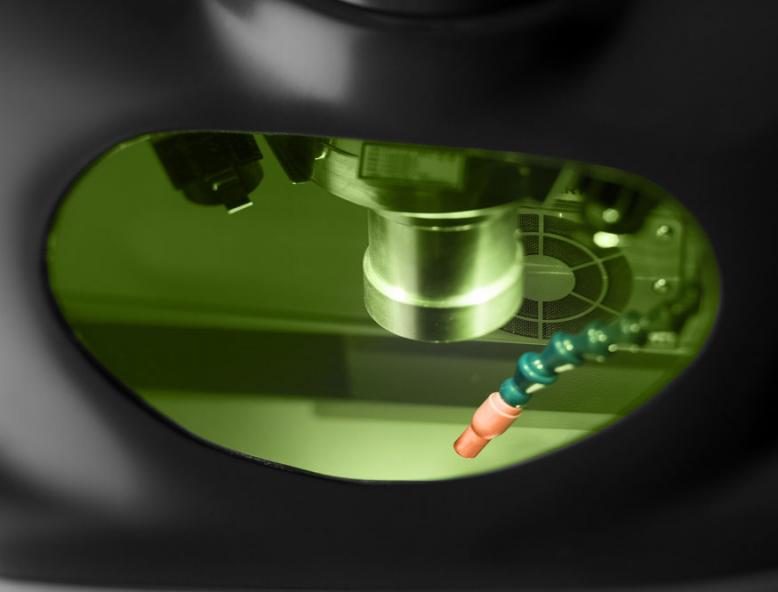 Please contact us for more information.