Brother PT-P700 Label Printer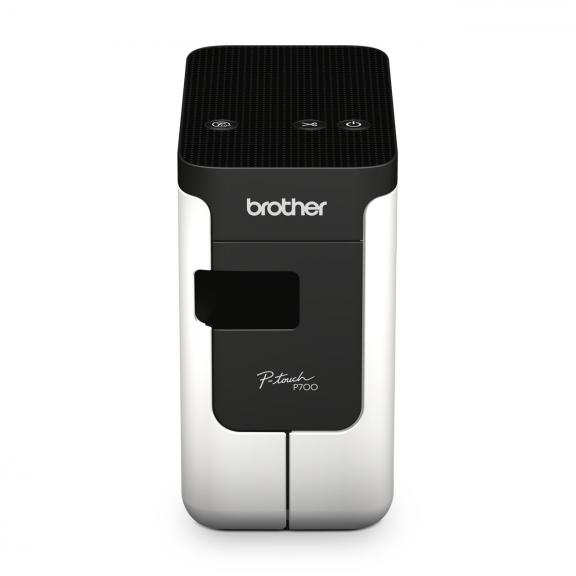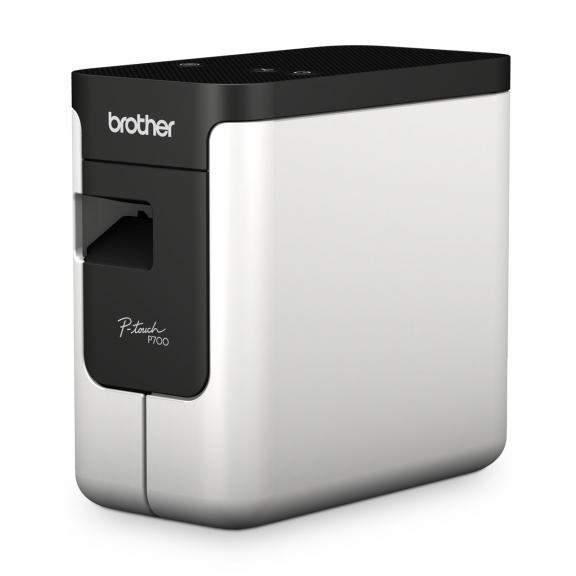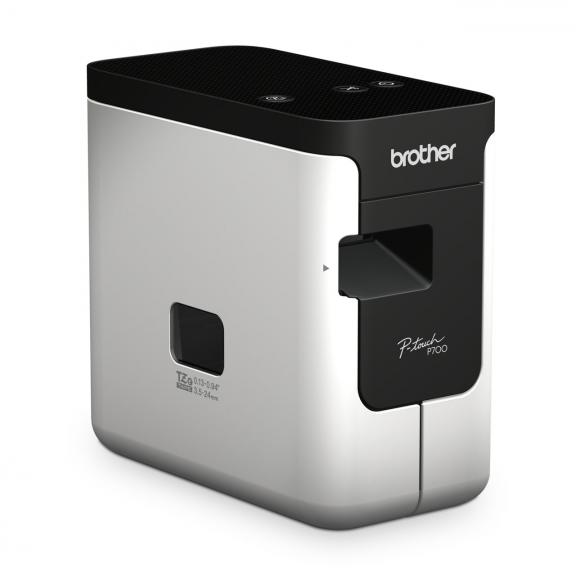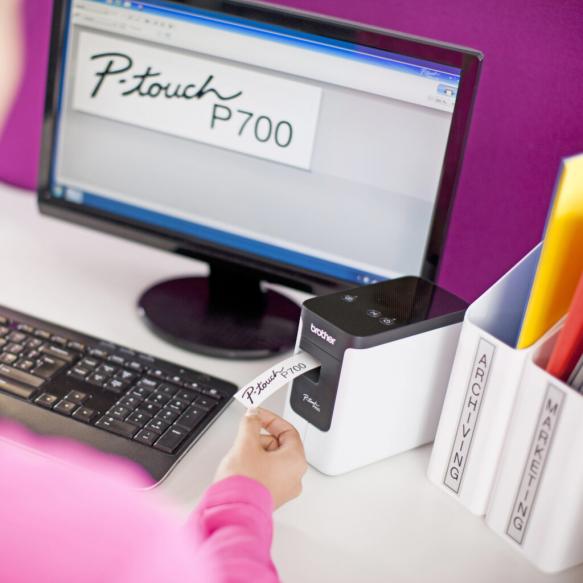 - Auto tapes colour and size detection
- Auto-cut function
- Print up to 24mm TZe laminated tapes width
- 30mm per second fast print speed
- Print up to 7 lines
- Plug and Print
Overview
Fast and functional
With the PT-P700, clear, professional-looking labelling on files, archives, cupboards, shelves, data backup discs and more couldn't be simpler. Just plug direct into your PC or Mac via USB, and create designs using your existing fonts, images, graphics and frames. Features barcode printing and a wide range of downloadable templates available from the cloud, while labels are available in different colours and up to 24mm width.
And with up to 30mm per second print speed, the PT-P700 won't keep you waiting.

Specifications
Basic Specs
Media Type: TZe tape
Available Tape Widths: 3.5 mm, 6 mm, 9 mm, 12 mm, 18 mm, 24 mm
Dimension (Width x Depth x Height): 78 mm x 143 mm x 152 mm
Weight: 0.71 kg

Print Output
Print Resolution: 180 dpi
Print Speed: 20 mm/sec
Numbering: PC

Media
Tape Cassette: Up to 24 mm

Functions
Cutter: Auto
Multi-block Printing: Yes
Copy Printing: Yes
Mirror Printing: Yes
Preview: Yes

Power Supply
Power Supply: AC adapter or 6 AA size alkaline batteries
Auto Power-off: Yes
AC Adaptor: AD-E001

Interface
Button: NA

Connectivity
USB: Yes
Wireless LAN: No



Please contact us for more information.