Sato SG112-ex 10-inch Thermal Transfer and Direct Thermal Barcode Label Printer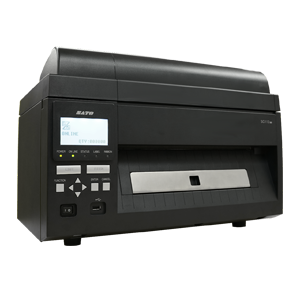 OVERVIEW

10-inch label printer for fast and high-quality wide-format label printing

Designed to save operator time and improve work efficiency in fast-paced environments, SATO's SG112-ex printer uses thermal transfer and direct thermal printing up to 266.7mm width in continuous or tear-off operation and is ideal for a wide range of applications including inventory management, shipping labels and GHS labelling for chemicals.

With the impressive capabilities of the SG112-ex, users can combine larger amounts of information onto a wide format label instead of multiple small labels, with no loss of clarity or quality, unlocking significant gains in costs, time and manpower and contributing to enhanced overall productivity. In addition, labels are visible from a greater distance, making information easier to communicate in business environments where diligence and safe operation are paramount.

Features

High resolution wide format printing
Extra wide (266.7mm) printing area for printing large labels or multiple labels per page.

Intuitive multi-language display for greater flexibility
English, Simplified Chinese and Japanese display languages available.

Heightened connectivity with multiple interface options
Supports USB, LAN, IEEE1284, EXT and RS-232C (9 pin).

Intelligent self-diagnostic functions to minimise downtime
Head breakage check, label end detection, ribbon end detection, ribbon near-end detection and more.

Options:
RTC (Calendar) kit, simple stacker (ST-10PLUS), external unwinder (UW-10PLUS)


Please contact us for more information.