Zebra DS2208 and DS2278 Barcode Scanners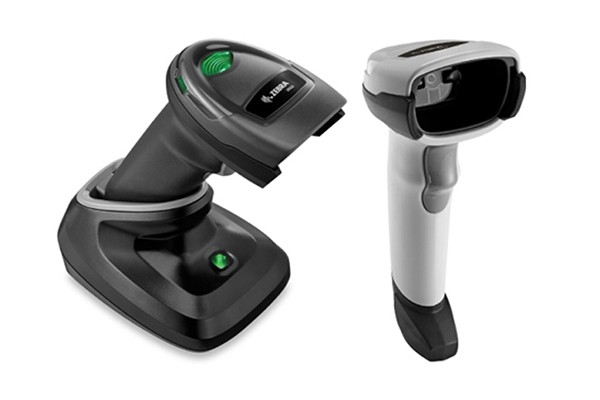 Zebra DS2208 Corded Barcode Scanner
Zebra DS2278 Cordless Barcode Scanner

AFFORDABILITY AND SIMPLICITY DELIVERED
2D barcodes have made their way to your Point of Sale, appearing on everything from the items your customers are purchasing to printed and electronic coupons and loyalty cards. Your 1D scanner can't capture the new 2D codes, leading to exceptions that slow down the check-out process and frustrate customers at that key last personal touchpoint in your store. But with the DS2200 Series, you can scan it all. You get an affordable 1D/2D imager that doesn't compromise performance or features for price. Your workers get best-in-class first-time, everytime scanning with point-and-shoot simplicity. You get an imager that couldn't be easier to deploy and manage. And you can choose the model that best fits your POS needs — the corded DS2208 or the cordless DS2278. The DS2200 Series — the affordability your budget demands, with the deployment, ease-of-use and management simplicity your business requires.
EASY TO DEPLOY
Pre-configured and ready to use, right out of the box
Auto-host detect cables
Easy integration with a tablet-based POS
Deploy anywhere in the world
Easily customize settings with 123Scan
Backwards compatible with Zebra LS2208 series cables
EASY TO USE
Instant decoding with PRZM intelligent imaging
Unsurpassed scanning range
Point-and-shoot scanning simplicity
Patent pending technology for the most intuitive aiming
Easiest pairing on the planet
Fast, easy and flexible charging
Unique direct decode indicator improves productivity
On-the-fly switching between handheld and hands-free scanning
Guaranteed full shift battery power
EASY TO MANAGE
Control your scanners from a smartphone, tablet or PC
Eliminate Bluetooth interference with Zebra's proprietary Wi-Fi friendly mode
A battery designed to last
No-cost tools to meet advanced management and application development needs

FOR THE FULL LIST OF FEATURES
Download DS2208 and DS2278 Spec Sheet

DS2278 Cordless Scanner
Part Number: DS2278-SR7U2100PRW
Product Description: DS2278-SR BLACK PRESENTATION CRADLE USB KIT: DS2278-SR00007ZZWW SCANNER, CBA-U21-S07ZBR SHIELDED USB CABLE, CR2278-PC10004WW CRADLE


Please contact us for more information.