Citizen CL-S703RII Industrial Barcode and Label Printer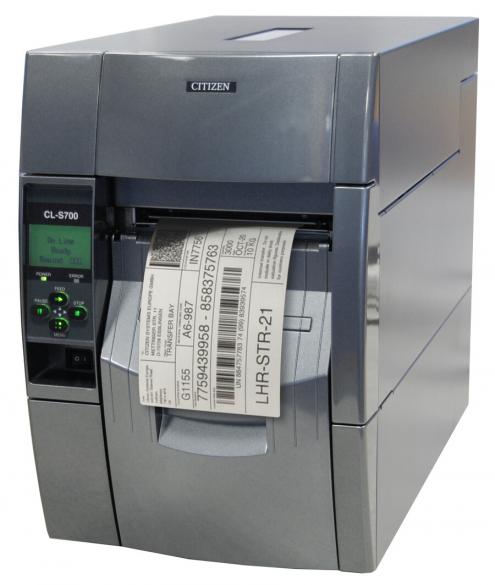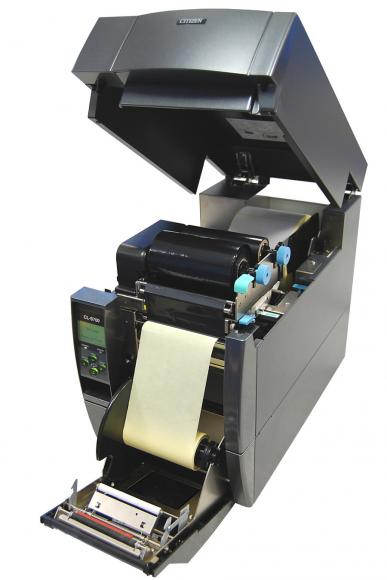 Internal Peel & Rewind
High-speed industrial printing

The CL-S703RII is part of our CL-S700II series with the added internal peeler and rewinder and 300 dpi print resolution.The CL-S700II Series are designed for ease of use; the metal mechanism opens vertically to a full 90° to allow for easy ribbon access, while integrated ribbon control and positioning support precision printing on even small or specialist media.

The internal rewinder of the CL-S703RII is so easy to access as the door opens to the front of the printer which means you don't require any extra space as the side of the printer to load paper or set the media rewinder.
Front Loading & Internal Peel Rewinder

200 dpi version also available CL-S700RII
Key Benefits
Paper width: Variable paper width - 1 inch (25.4 mm) – 4.6 inches (118.1 mm)

Paper load: Front access for all operations including media and ribbon changing

Printing Speed: Ultra fast print out - up to 200mm per second (8 inches per second)

Media support: Very large media capacity - holds rolls up to 8 inches (200 mm)

Ribbon options: Wide range of ribbon options - Uses up to 450 metres inside and outside wound ribbons

Paper thickness: Paper thickness up to 0.250mm

Display: Backlight LCD control panel for easy configuration

Front Loading Rewinder for easy rewinding of the backing paper when printing in "peel mode" or when printing batches of labels.

Hi-Open™ case for vertical opening, no increase in footprint and safe closing.

No more unreadable labels - the ARCP™ ribbon control technology assures clear prints.

Power switch located in recess at front of printer

Energy:




Media sensor:




Black mark sensor

Adjustable media sensor

Label gap sensor

Tear bar:



Accessories And Options
- Internal peel & rewind: Yes
Please contact us for more information.