Citizen CL-S631 Label Printer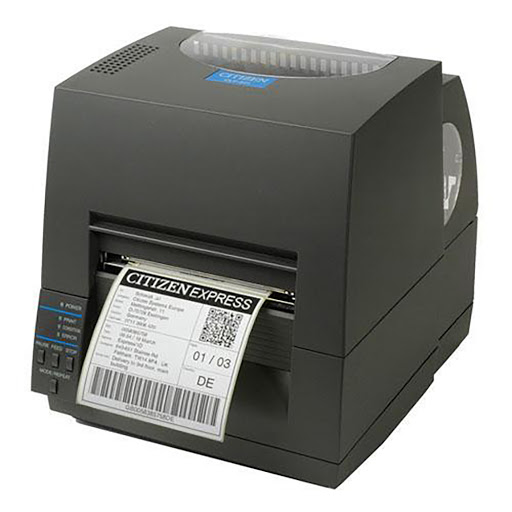 Desktop printing with high, 300 dpi performance
CL-S621 with 300dpi
Fast print speed
Printing a typical courier label takes just one second with virtually instant first label printing.
Durable internal power supply
All printers feature an internal mains power supply to provide the most reliable operation and avoid the problem of external power supplies.
300 dpi resolution
The CL-S631 models are ideal for small labels with 2D matrix barcodes such as Datamatrix, DataBar, QR-Code and PDF417 or printing company logos and idents and CE or WEEE logos.
Features & Benefits
- Paper load: Durable design - Citizen's proven Hi-Lift™ all-metal mechanism
- Printing Speed: Fast print out - 4 inches per second (100 mm per second)
- Media support: Large media capacity - holds rolls up to 5 inches (127 mm)
- Ribbon options: Wide range of ribbon options - Uses up to 360 meter inside and outside wound ribbons
- Hi-Open™ case for vertical opening, no increase in footprint and safe closing.
- No more unreadable labels - the ARCP™ ribbon control technology assures clear prints.
- Low space requirement - integrated power supply enables clean work station
- Basic peeler
Applications
- Courier
- Healthcare
- Logistics / Transport
- Manufacturing
Please contact us for more information.